What's new in Whitestar in march 2012?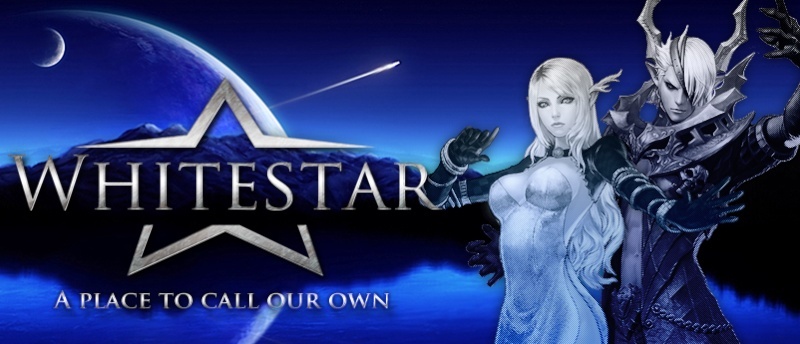 Reajusting our community
This month , we have focus on re- writting different thread that was introducing Whitestar, to be sure they present clearly our goals and purposes . Our recruitement had taken particuliary our attention, as we have decided for now to welcome only 10 new faces, we want them to be active, dynamic, enthousiast and motivated members of our community. For info : our recruitement is still closed, but we will open it within the week
Our new presentation
Our new recruitement


An open letter to all our members had been written to arrise motivation and participation from our existing members. Whitestar is a challenging and idealistic project, almost utopic. To make it work we really need the feedback, the input and the ideas of all our members.

A Star in the Dark


Considering the interest of our community, we have decided to stop our SWTOR organisation, and to focus on Tera. For that reason, we have removed SWTOR from the list of our projects, the SWTOR forum had been moved in Whitestar Memories. The group SWTOR will also be disbanded. Whitestarian that were only part of that group will have to contact us, if they wish, to be part of the "friend" group that give access to our private chat rooms
.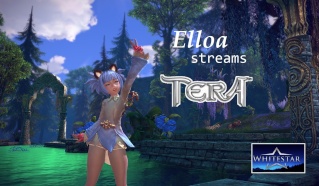 Full focus on T
era
Tera is coming in a month or so, we are all extremly hyped and impatient. But there is lot of work left to prepare the release of our project.
The moderator team is gathering regulary to discuss about various important subjects, such as our Political Program, our guild rules, and our Alliance. Members are demanded to give feedback. This is a crucial period for our community, as our guild will be created according to this feedback.
Be sure to read the summary of all Moderators meetings, and to share your thoughs.


Among other things, we are in need of urgent feedback on several subjects. Be sure that more will come. Check regulary the Tera Guild Hall


Some of our members are working hard for the community. We can thank Karneelya for the design of our logo, different placards and our new signatures. While Yima and Shelma are currently preparing a website page to replace our "amateur" portal.
Beta week ends
We have already participated to three CBT, and there is still 2 coming. Most of our members now try to save the discovery of the game for the release, however we have made a tradition to have a deathmatch evening the sunday. Last one had been shared with our allied guild Sleeping Forest, and we had great fun together.
You can see the screenshots here and the stream of the event there.
Whitestar is a community active on different media! Follow our adventures :


Twitter

Uberchar

Facebook

WhitestarCommunity, our YOUTUBE channel

WhitestarStream, on TwichTV

_________________
Follow me! : Uberchar - Twitter - WhitestarStream - Youtube - Ladies of MMO
Admin




Posts

: 2864


Join date

: 2009-12-03


Age

: 38


Location

: Belgium




Similar topics
---
Permissions in this forum:
You
cannot
reply to topics in this forum