Ideas and subject we can cover
This week I'm really out of ideas and scoops. I need help!
1. Sunday Tournament.
We obviously need to make an article about this Tournament. Wich will be a bit hard to finish in time. In worst case, we add the article later in the next week, like monday evening - tuesday.
2. Preparation of elections
I had the idea of asking to different GM of smaller or less known guild what they were planning to do for Vanarchip. How they prepare themselves and such. Aequitas, Hentai Pornstar, Olympus Exiles
Potential scoop :
Elin Dance Squad is making an alliance with several high lvl guild. They target high lvl zones. The list is on their forum. Check this screenie.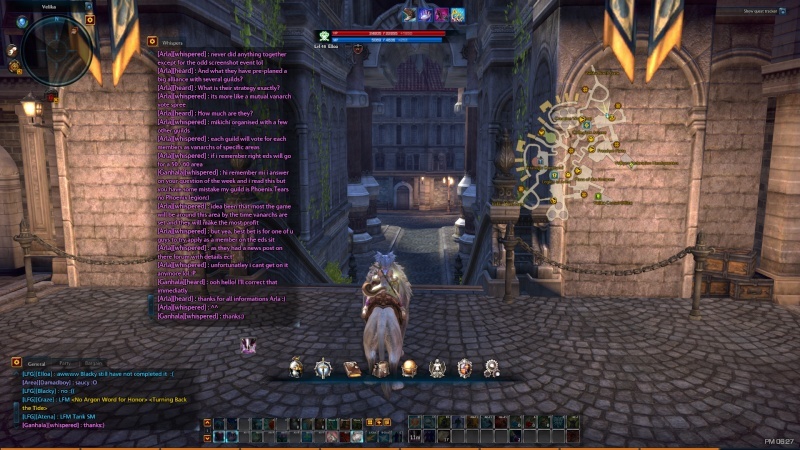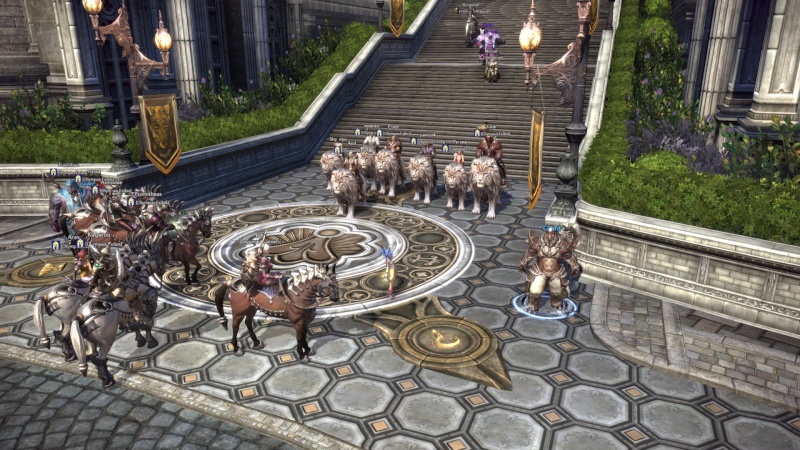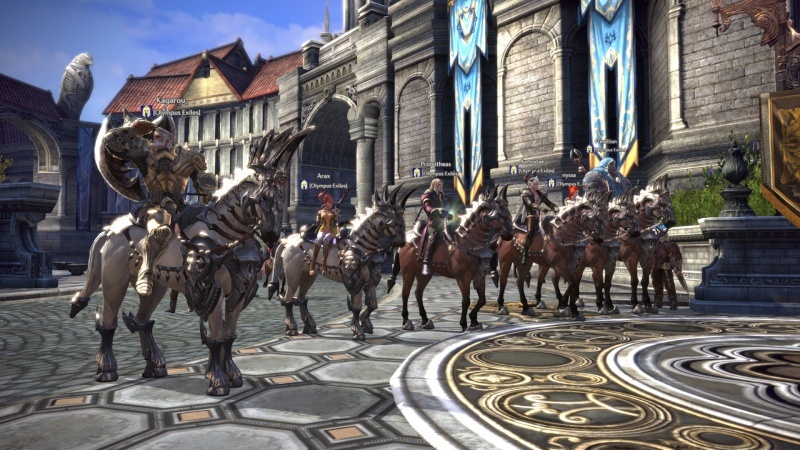 Another idea of article concerning guild that disband.
Need investigation : Curleh Mustache, Whitefall
Hi hi

First up wanted to say thanks to you and the team who put the effort into making the samael news, really enjoy reading it.

Second any chance of a SN scope as to why curlah moustache ( sp? ) had only 5 guild members yesterday? Was my client bugged or could this be the first zerg implosion of our server O.o

Thanks again!
Panther
[18/05/2012 16:23:54] Gboi - Malera: Sonho was hacked
[18/05/2012 16:24:01] Gboi - Malera: And has been unable to get his acc back
[18/05/2012 16:24:15] Gboi - Malera: The hacker stole from their guildbank and his char ofcourse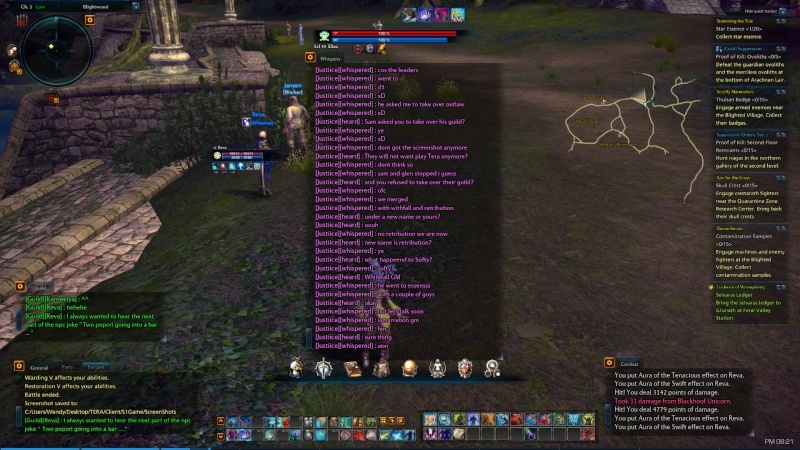 Last edited by Elloa on Sat May 19, 2012 2:24 am; edited 2 times in total
Question of the week :
If you were Vanarch, on wich zone would you choose to rule?
GTO, Aman Lancer, Hentaï Pornstar :
"Essenia, since it's the first zone people need to go after Velika side."
Tessah, High elf slayer, Innocent
"Hard question. First I'd never put myself up for Vanarch. And region would be Kastria or something like. The why is cause of the reputation farming.
Tagios, Human warrior, Honnour Bound
"I have no ideas about what a Vanarch does and how it affect the game yet"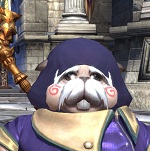 Platilulu, Popori priest, Tangra
"I'd probably pick up Velika. As I'm a friendly little beaver, I'd lower the taxes and help new players."
Last edited by Elloa on Sat May 19, 2012 7:56 pm; edited 1 time in total
This week is a week of political campaigns, hidden strategies, and open alliances. This week, Vanarch candidates needs to convince players to vote for them, as the elections start the next Wednesday!
Each player will have the right to vote on one candidate per continent. That's a total of two votes per account. To earn the maximum votes will not be an easy task for the potential Vanarchs, in particuliar the guild leaders of small and lesser known guilds.
For those first elections, we have already seen different strategies.
Some guilds prefer to secretly secure their votes by establishing alliances together with large guilds. A rumour that <
Elin Dance Squad
> had settled an agreement with <
Curleh Mustache
> among other guilds had been denied by
Mikichi
: "
We are not allied with anyone at all
"
<
Exiled
> investigated discretly, trying to find the most profitable partner.
We have also witnessed a big merge between <
Whitefall
> and <
Retribution
>, right before the election: another strategy to secure more votes?
Others organise a more visible campaign on the Samael Forum, where they present their promises and goals:
Sylver for <The Crimson Eye >focuses on outlaw protection and is organising a Tournament,

Acharial and <Whitestar> promises services for the community and fun events through a video,

Thorsson for <Aequitas>' campaign focusing on low level protection and help, with a PVP disabled zone.

Paralysis for <PRIME> is proposing a program to help players to level in great conditions in Val Palrada,

Ironman <Evil Guild of Evil> want to ensure fun, no rules and PVP in his area

Sunni for <Hentaï Pornstar> will offer PVP events and Tournaments in his zone in addition of vendor services

Mikichi for <Elin Dance Squad> recently added their own campaign, making the usual promises concerning taxes and vendors, to wich they add a crafting service.

Tech for the <Crimson Knights> is publishing his campaign, but has been relatively unoticed, at least on the forum..
But will those campain be enough for them to succeed?
Surprisingly, so far, the area and LFG chan has not been used by Guild to promote their Vanarch. No improvised events in game, and no speeches to convince the population has been seen so far. Either Samael community is shy and discrete, or very secret when it comes to elections.
After all, it's the first elections for everyone. It's a test for all future Vanarchs, and we can bet that the next election, all of this will be very different.
Give us feedback! For who will you vote?
Next week, the election will start, and you, dear readers, will be voting. We would be really glad at Samael News, if you could share with us to whom will go your vote and why, as comment of this article.
Flash news
Since the launch of Tera, we have witnessed the end of several guilds.
<Immortal>, lead by Tomaseth had not be disbanded, but the guild had been abandoned with ten unactive members left.
"I have just found out that my officers aren't even getting the game and are sticking with World of Borecraft... I think that's the breaker for me." confessed Tomaseth

<Sunstriders> had been disbanded, due to similar reasons: inactivity from officers, lazy recruitement. The ex leader, Mikeitank have found a home in <Definition>, a PVP guild of 79 members, as an officer.

<Whitefall> had been abandoned by its leader Softy, some officers, and several members. Unsatisfied by the server, which they didn't find competitive enough, they moved to Essenia.
"We were doing fine on Samael indeed, a bit too fine perhaps. We prefer to be in a more populated server where everyone takes things more seriously, atleast that's how we experience and see it. Whilst people in Samael were confused about how to get their rebirth weapons, people in Essenia already had +9 sets including +9 weapons. The heavier the competition, the more fun for us." shared Softy
The remaining members of Whitefall have merged with the guild Amnesia Gaming (Justiice was their leader) under the tag: Retribution. The new leader is Dave.

Justiice declared that the leaders of <Outlaw>, Sam and Glenn, would have have asked him to take the lead of their guild, because they were busy playing Diablo III. Justiice would have declined this proposition. However according to Outlaw members, their guild is doing just fine and their leaders are still active. SN is waiting for an official answer from Outlaw leaders.

17-05-12 Honour Bound and Trollface had been seen in different place fighting each others. Trollface, a heavy PVP guild for russian speaking players, had shown themselves very aggressive, ganking and camping lower level players. The issue ended by Honour Bound declaring war on Trollface as punishement for their behaviour.
17-05-12 Olympus Exiles, a spartan guild is gathering for the very first time on Velika stairs. Olympus Exile is a guild formed by real life friends and is surprisely large: 68 members! We can imagine how fun a real life guild meeting must be! Their leader AOD, is trying to rush the leveling and be level 50 in time to apply as Vanarch for the area of Val Aureum or Poporia.
"We are good company" said Kagarou, one of their members
19-05-12 Velika stairs are definitively the best place to be noticed. Elin Dance Squad started their traditional dancing show on their favourite place since the CBT. A good way to further their political campaign.
19-05-12 An issue between Elin Dance Squad and Bad Manners that arised during their guild wars is taking dramatic proportion. Some members of EDS, irritated by Bad Manners' players abusing of safe zones during the battle, insulted and mocked the russian guild. Noir from EDS, and Kyouki, in particuliar, seem to have crossed the line. Bad Manners had been seriously offended and point those members as racists, sharing screenshots of the talk.
"It's ok to be annoyed, but no need to spit out racist slurs just because you are butthurt." said a member of Bad Manner on the European forum where the drama is taking place. To what Mikichi, the leader of EDS answer :
"I'm sorry to say Loliqt but I see no racism in any of those chats at all. Yes, there was trash talk but we (as in both us and you) are mature people. If you take that as an insult, then I think the internet is not for you."
"Obvious troll is obvious. I don't understand why people always target us" share Mikichi
20-05-12 The Crimson Eye Tournament had been postponed to the next week due to a lack of interest and only 4 guilds signed.
I would rewrite the first sentence into something like:
Since the launch of Tera, we have witnessed the end of several guilds:

(now it looks like we have caused their end)

Chakra




Posts

: 296


Join date

: 2011-01-28


Location

: Netherworlds



Cool Screenshot of the week

Gnomsicle is from my guild at WoW - small world eh!

itslifejim




Posts

: 163


Join date

: 2012-02-04


Age

: 38



Fantastic Samael News again guys, you did a terrific job

Loved Sunni's comment about Whitestar 'owning' Ostgarath

Now that's the spirit!!

Chakra




Posts

: 296


Join date

: 2011-01-28


Location

: Netherworlds




---
Permissions in this forum:
You
cannot
reply to topics in this forum