TeraMillion 1 : Sunday 6-12-12

Picked Numbers: 10 26 3 30 15
25 tickets bought -125g to win + 1 rebirth item

5 numbers ---- 0 ---- 75g
4 numbers ----0 ---- 37g
3 numbers ----1 ---- 15g
2 numbers ----3 ---- 6g (2g each)
1 number ----13
0 numbers ----8

Remaining Prize for next week 104 + 1 rebirth item

Winners :
Elinu with 15g
Miri with 2 tickets 2g
Beasley with 2g

Last edited by Elloa on Sun Jun 10, 2012 11:46 pm; edited 1 time in total
6th week
Wednesday 6-06-12 : Like the past week, Chobits leader of <Big Eyes, Small Mouth> and Isle of Dawn Vanarch, organised an event rewarded by a generous sum of gold. Thousand gold as first price, and 500 gold as second price.
The game of this week was Hide'N Seek : three <Big Eyes, Small Mouth> members were hidden somewhere in the isle. They needed to be found as they had a part of sentence to share. Once the three part were found, the sentence could be assembled and whispered to Chobits.
While well prepared, the event didn't gathered much participants. The first prize had been won by Beliar, one of the organiser's own guildmates! Certainly the thousand gold would not be lost for everyone. One could say that it was a lame way to keep the money inside the guild, but I can witness that Chobits did all he could to encourage another winner, by sharing clues before the event ended.
"There is not as many players as I had hoped. I was hoping it would kinda be like it was on the Vanarch Gala. Perhaps not as many, but almost."
However, the event made good impression of new players starting Tera that evening, as can witness the popori named Jambon.
Thursday 7-06-12 : The Guild <Hentaï Pornstar> is no more. Indeed, when Sunni and his fellow guildmates loged in Tera that morning, they found their name changed into <Icecream Lovers>, and their logo got removed. A painful joke from Frogster that can't soften the humiliation of seeing their name changed.
"Its not about the name, but how it went. You see the guild was created, it was nothing. The guild got the logo, it was nothing. X weeks later, the guild wins the vanarch and someone starts bashing the name and logo." wrote Miyafuji, lancer of <Hentaï Pornstar>
For many, it wasn't really a surprise. <Hentaï Pornstar> had arroused a controversial last week, and it was almost certain that something would be intented. However, <Hentaï Pornstar> expected more communication from Frogster.
Sunni, had to contact their services, and proposed different names, but all had been refused.
"They rejected Hen Thai Pwnstars, Pentai Hornstars, Two Elins One Baraka and right now they are saying if we don't stop choosing inappropriate names they will leave the guild name as it is or change it themselves" share the guild master on Samael forums
Then, they tried to obtain the name "Censored" that had been refused aswell because it was "unavailaible". However, one officer managed to create the guild "Censored" . Is Frogster trying to be intentently not cooperative with a guild of loyal customers?
Unable to disband a guild currently Vanarch, <Hentaï Pornstar> is forced to endure their new identity.
Lottery
Sunday 10-06-12: The guild <Warlord>, lead by Gimmi organised the very first lottery on Samael. The event should be taking place on Velika stairs every sunday evening.
Accused by many of beeing a scam, or to organise something against the rules (gambling is forbidden in certain countries.), <Warlords> have not given up their project. To prove how trustworthy they are, they have created a guild : <Lottery Official>, that anyone can join. All prices are in the guild bank, and anyone can check where the money is gone.
The project got the support of some guild and players : Paralysis, guild master of <PRIME> offered some rebirth gauntelet as first price, and Samael News will report weekly in details the result of the lottery.
The first lottery didn't encountered a very large success, but that was to be expected. The event need to be known by the public. Players of Samael need to know that every sunday evening at 21h, the lottery can be followed on
http://www.ustream.tv/channel/samael-s-teramillion
Elloa wrote:
they found their name changed into <Icecream Lovers>
Hahaha well I think it's kinda funny


Chakra




Posts

: 296


Join date

: 2011-01-28


Location

: Netherworlds



Greetings everyone!

Already our 6th edition of Samael News! Time is flying! This edition is a little shorter than the other ones. We hope that you will understand: after our very complete special edition of last week, we had less news to share and less time to focus on writitng articles.
You will discover a very new section : Teramillion. We will indeed, report every week from now the results of the big lottery organised by <Warlords>. We encourage you to buy your tickets! More players play, bigger are the prizes!
We have also have some great news for you, dear readers! Next week, you will find many news things in Samael News. Among them, we are very happy to announce you the arrival of an interactive serie written by Konachibi!

Hope you will enjoy the reading!

Why did you choose this race/class combination?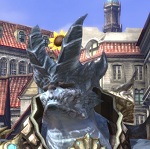 Mokado, Aman berserker from <Divine> : Because I love the zerker style and this race looks perfect for it! Looks so big and strong.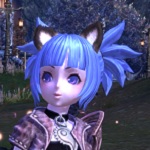 Treat, Elin warrior from<Lunatic> : I played classes with two weapons in a lot of other games, so it came natural to me to pick the warrior. I actually made my first warrior castanic but I got tired of the race for some reasons, and I rerolled Elin.
Sjaik, Human berserker, guildless : I've been playing Aman warrior before but didn't feel quite useful, so i picked this berserker for actually beeing able to do some damage. And i choose to be human cause I quite like their lore/
Uranus, Elin Mystic from <Darkness> : I like Elin, and I like those orbs, which is why I went for Elin Mystic

---
Permissions in this forum:
You
cannot
reply to topics in this forum