What? Who is Who ? A social game to know each others better
When ? Sunday 24 june 21h GTM+1
Where? Isle of Dawn, channel 3
Who ? Everyone in Whitestar !
Hello everyone !
We are welcoming several new members in the guild. It's a lot of new name on skype and in the guild, and it will take us sometimes to get aquainted with each others.
To help a little bit, I'm organising a Who is Who game, brillant idea I got while beeing confused on skype.
Rules
Everyone create a new character, with a new name and join the event under this new identity.
You are allowed to trick others by the way you are speaking or the character you have created, but once the game start, it's strictly forbidden to lie !


Once we are all gathered we will sit in round, and one after the other we will ask a single question to the person on our left.
The person is forced to answer and can not lie. You can be vague however, and use little trick to fool others.


Once answered, it's this player that ask a question to the person on his left.


Instead of asking a question, a player can target a person and say Who he is (ex : Lilo is Orson !). The person targeted need to answer by Yes or No. If the player is wrong, he can not ask a question next turn.



Forbiden questions :
Every question related to names (real name, boyfriend name, main character name, etc…)
Class and race of the main character.



Once a person is discovered this person have lost. He can however stay in the circle and participate to the game.


The last person to be discovered win the game !
Sounds fun
I get confused with names real easy ingame and in this funny thing called real life, I am still getting confused with some of you guys

itslifejim




Posts

: 163


Join date

: 2012-02-04


Age

: 39



Hope to see a lot of you on the Isle of Dawn tonight!!
Prepare your character in advance, and join that place :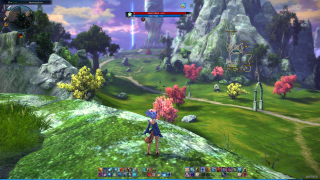 As I want to participate to the event myself too, we all gather also on ventrilo, so I can give instructions there without you guessing who I'm!
See you all tonight! Hope we will have lot of fun!
Last minute update : the event will happen on VELIK! (cause Peter have no more slot free)
Why change location? he can still get to the island of dawn,
while people doing new alts cant fly there untill level 11
guess i better start leveling then

Duran




Posts

: 9


Join date

: 2012-06-16



Sorry everyone but I won't be able to be there, bf needs some attention too and I kinda promised to watch a movie with him.
Hope you guys have a great time!

Feline




Posts

: 63


Join date

: 2012-06-16



Duran! I mean the server Velik!
Everyone on Ventrilo for tonight please
So I can give my instruction whithout compromising my secret identity.

Duran




Posts

: 9


Join date

: 2012-06-16



---
Permissions in this forum:
You
cannot
reply to topics in this forum