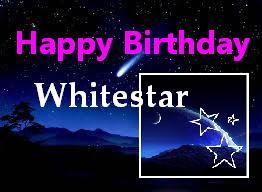 Two years already that this forum had been created, gathering step by step the community that we are today. A strong community that shares a wonderful intrawebz friendship.
To celebrate
birthday, I wanted to summarize what we had been through during those two years.Winter 2009-2010 The beggining of Whitestar : initiation to roleplay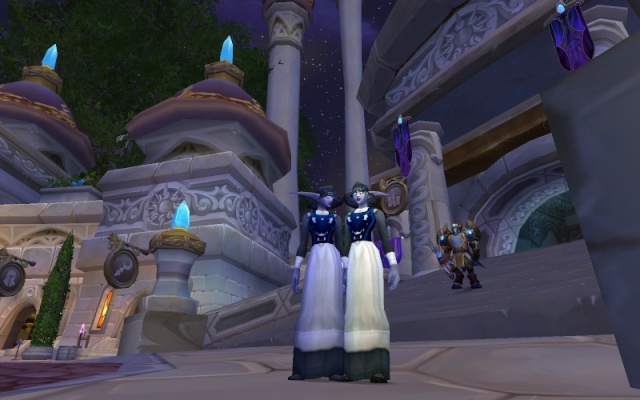 Whitestar had been created in game for the first time in World of Warcraft. When our old guild
Wardens
had been disolved, Geir, Fredrik and I immigrated on DefiasBrotherhood, where we created a small guild for our own use.
Geir and I were old roleplayers, but Fredrik not. Our priestess had the same look (and this was really a pure conincidence) we decided to make them twin, and we imagined together a story.
The forum was used to gather our friends that were left on our old server.
Later, Aliny and Naiaria joined us aswell with their character Murhamies and Tsigone. Whitestar started to become a more serious project. Our first idea was to mix casual raiding and roleplay.
You can read the background of Whitestar
here
We recruited several new members to complete our team. We befriended in particuliar Ryasha and Viljius. Alakina finaly left The Maelstrom aswell, and roleplayed her shadow priest as a Journalist.
In early Spring 2010, Whitestar went asleep for several months. During that time, Fredrik, me and Alakina went in the Horde guild
Luminous Path
where we met Savian.
Summer 2010- Spring 2011 Whitestar Magazine, and 10 mans raids.
During the summer, Alakina and I were almost the exclusive active players of Whitestar. We had great fun together roleplaying a new duo of reporters : Elloa and Alakina, working for
Whitestar Magazine.
We gathered a larger team of reporters, that finaly never wrote so much. But we had awesome meetings in the Whitestar office in Stormwind. It's then we met Arulan, Humilitas and Indutria, and Julien.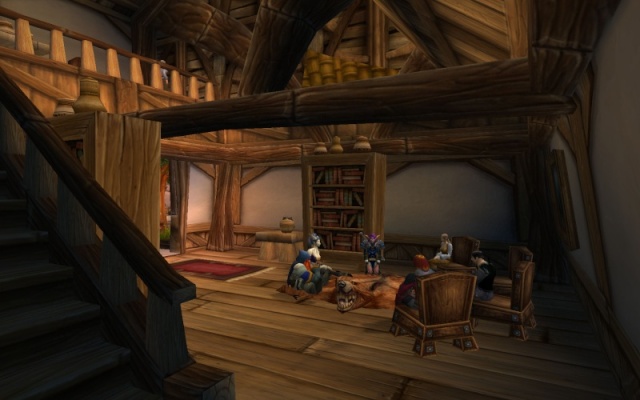 Once Cataclysme was released, we focused aswell on raiding. We decided to have a 10 man team, and we had a steady progression, till to much technical or real life problem forsaken our raiding team. We stopped to raid after have kill all bosses but the last one of each raid instances.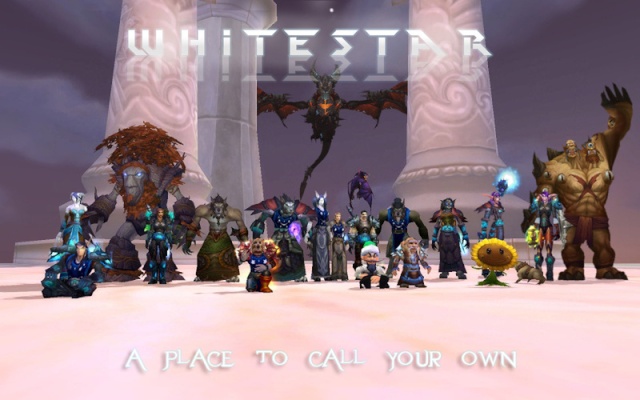 Another thing to note is Alakina and Savian (from
Luminous Path
) falling in love with each other. This have only happened because of Whitestar.*nod* May the white star bless you, always!!
Whitestar became a community on the web
As more and more friends stopped to play World of Warcraft, and as everyone started to fade away, Whitestar became a community instead of a WOW guild. In that way, everyone were encouraged to continue to visit the forum, even after have left the game. A new skin, and a new structure were created to give more space to chat rooms and other games.
May 2011 : Tera
Tired of World of Warcraft, and looking for a new MMO that could replace it, and gather Fredrik and I once more in a same project, I discovered Tera. Sometimes after have lured the Tera forums, I created a guild project announcement. And that's how Amuatama, Acharial and Yima, Sussie and later Athimari, AOD and Gemma became Whitestar members.
At that point, Whitestar was not playing anything together. We were just chatting on skype, and sharing informations on the forums.
Till we decided to play K-Tera. We didn't played long, but those month of moments shared together created bonds between us. We had great fun together!
More joined us there...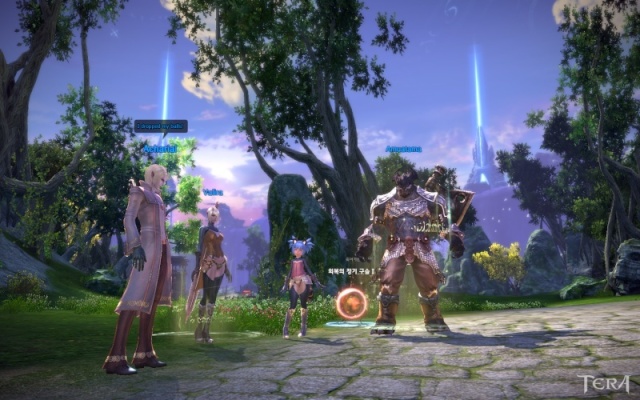 August 2011 : StarWars The Old Republic project
In the summer we knew a great deception : no Tera would not be released in september as expected, even not in the winter. We would have to wait till spring 2012 to play the Korean action based MMO. Then, we could not ignore anymore THE big MMO comming at the end of the year, that several Whitestar were already considering to try : SWTOR. Here
our very first discussion
. It's fun to see how the enthousiasm has progressed since then.
It's then that Majiin joined Whitestar. Old real life friend of Fredrik (and the missings Allan and Bjornar), writer for
, he was also very interested by StarWars and had no community to share it with.
Several friends of Acharial: Hultay, Sirowe, Loden, Thremero... and Cha'Kra (WOW-DefiasBrotherhood) and Barakha (very old WOW friend from french server) joined the project aswell.
Day after day, our motivation and impatience strenghtened. And day after day, our enthousiasm contamined other members.
September : Minecraft
I was playing Minecraft alone, on a domestic server with the secret hope that Fredrik would play with me. And as I was sharing this, Amuatama, also fan of Minecraft joined the server. The server knew a technical issue, and we decided to recreate a new server. This time Geir, Keffie and Yima joined us aswell. And we started to build huge constructions till the server get corrupted. One more map lost.
This didn't discouraged us. A
new world
had been created and since then, the server is more or less stable. Many more Whitestar joined our server and started to be initiated with the King of Sandbox Indie game : Acharial, Thremero, Hultay. Our village is progressing slowly, but surely, and it's not the snow, or the creepers that will stop us. Maybe SWTOR...but that's another story.
November 2011 : Skyrim and SWTOR beta Test
The 11 november almost all Whitestar started to play
Skyrim
, We were not playing together obviously, but we were playing in the same time, and this gave us a feeling of proximity.
End of november, most of us had been lucky enough to play
SWTOR stress beta
. A good way to test our future game, and figure out which class and wich race our future main character would be.
This is two years in Whitestar! We have gone through many things, and this is only a beggining!
May Whitestar stay our home for many many more years to come!
We have not forgotten you, old Whitestar : Allan, Bjørnar, Stein, Industria&Humilitas, Julien, Cassien, Lanoss... May you come back some day!
Last edited by Elloa on Thu Dec 08, 2011 4:49 pm; edited 1 time in total
_________________
Follow me! : Uberchar - Twitter - WhitestarStream - Youtube - Ladies of MMO
Similar topics
Excellent read Wendy, and yeah ofc its because of Whitestar that i found my true love Robin/Savian
I love you all!
Happy Birthday Whitestar!
---
Permissions in this forum:
You
cannot
reply to topics in this forum