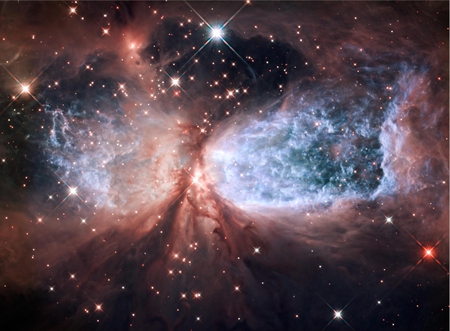 What's a star? A star is a ball of energy that enlight the night, dispell darkness and shine for everyone. It allows life, it spill brightness, love and generosity. It's a gift, a light for us to remember the origins.
White is the One color, the sum of all others, the purest, the brightest. It's the color of univseral love, of purity, of honnesty, of beeing one. It's the color of the origin, of the source of everything.

The countrary of a white star, is a blackhole. A black hole was a star sometimes and have burned all its gaz, and expanded so much that it become cold and small, and reduce itself till becoming the antithesis of what a star is. Instead of spilling love and light, and allow life, a blackhole is craving for everything, and will suck arround him everything that cross its way, making it desepear inside itself. Even light can't escape.


Sometimes we are White Stars. We are sufficent for ourself as the energy come from inside us, and we need nothing else than just beeing ourself. Then we can become a beacon of light, of love, of positive energy, and bright arround us, enlighting others day, offering by our simple presence, love, confidence, joy and hope to everyone arround.
But most of the time unfortunately, we are blackholes. Desperate, and craving for love, affection reconition, attention. And we suck arround us the good energies of others, their time, their money, their attention. We desperatly starve for love. But nothing can possibly appease us, because a blackhole can't be filled. And that's our mistake : we believe that the love we need come from outside, and that we need to recive it, or take it, or steal it. But the truth is the only way to not starve, and crave, is to be ourself, and reconnect with our own source of light and hope. It's only by freeing our heart of light, that we can become a star again, and be satisfied, be filled, be complete. And then, we do not need anything any more, as we are self sufficient. We can shine again.

In the infinite darkness of the night, each star is a small and luminous point. More there is stars, brighter is the night, and the universe will be enlighted, stars after stars, inspiring more stars. And the Light, Love, Hope and Joy can spread.

That's why, it's important to always try to be a star, and to remember that when we are a blackhole, it's just a trap, and we don't need anything else, but reconnect with our hearth of light.


Yesterday and today I felt in whitestar mood. I was simply happy and rejoicing alone, satisfied and filled. And all I wanted was to enlight the day of anyone that could cross my thoughts. I honnestly though about you all. And today again, I send you all my love, and my hopes for you to have a bright day! I want you to feel special, and important, and to understand that there is only love, and that the only thing you really need, you do have it already. It's inside you, undestructible, and no one, and nothing can steal it away.


Thanks for my angels to have inspired me thoses thoughts, and for my white star that fill me with love, making me strong, powerful and caring and loving.

Peace for all.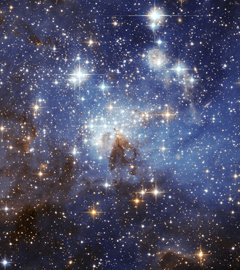 _________________
Follow me! : Uberchar - Twitter - WhitestarStream - Youtube - Ladies of MMO
---
Permissions in this forum:
You
cannot
reply to topics in this forum