WhitestarStream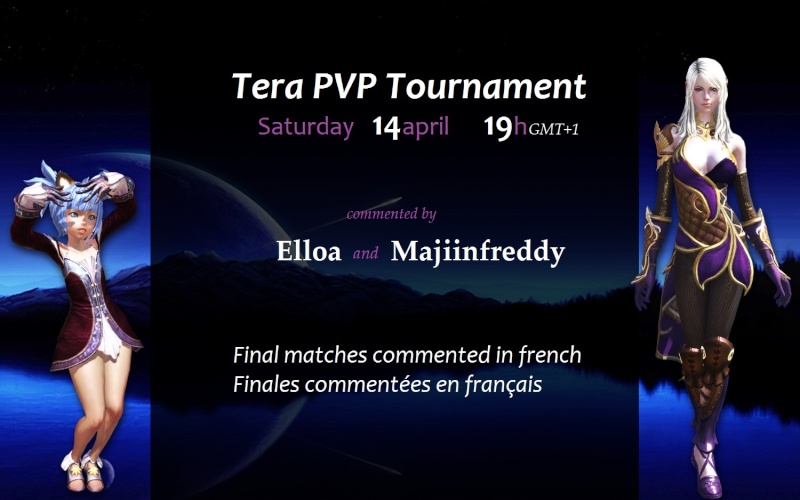 Tera PVP Tournament streamed by
BestFriends
and
Whitestar
.
Program of the evening
:
here
Heya everyone!
Saturday at 19 GMt+1 (Paris time), 16 teams featuring some of the best Eu pvpers will participate to a big Tournament.
You may follow the event on 2 different streams. Finals will be commented in english on BestFriend stream and in french on Whitestarstream.
.
Similar topics
I must say great job on that deathmatch film you made. Really awsome. It got me more hyped about PvP in tera. Wich im not so fond of but now I'm looking forward to it. Big hugs all around. Not so many days lert now
---
Permissions in this forum:
You
cannot
reply to topics in this forum