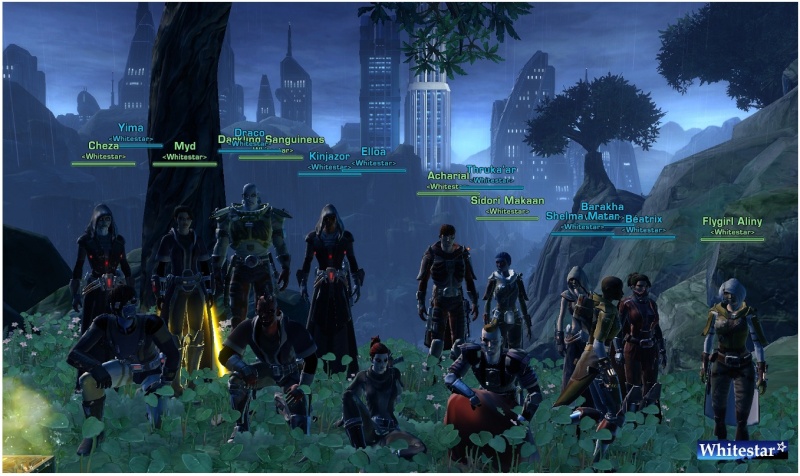 Whitestar

Empire Guild
Lord Calypho - RpPVP Eu
Despite the abominable queue on our server, we had a great launch. Most of us started in the Early Access stage, our guild had been ready very soon, and we had been able to enjoy some gaming time together. Flashpoint, PVP, Heroic quest. We had great time together.
On this screenshot are missing : Thremero, Loden, Geir, Maitea, Vezxo, Aurrus, Anissa and Chak'ra
Last edited by Elloa on Wed Dec 21, 2011 10:09 pm; edited 2 times in total
_________________
Follow me! : Uberchar - Twitter - WhitestarStream - Youtube - Ladies of MMO
I don't know if it's New York, but I wonder what this hand of Yima is doing in under your shirt!
Updated with a new and more awesome picture
---
Permissions in this forum:
You
cannot
reply to topics in this forum